I am currently reverse-engineering the german "Genius Leader 8008 CX" laptop. As with all models of that "CX" range, it is equipped with a non-standard serial port to connect the "MagiCam" digital camera and the "E-Mail-Set" modem, which works great :-)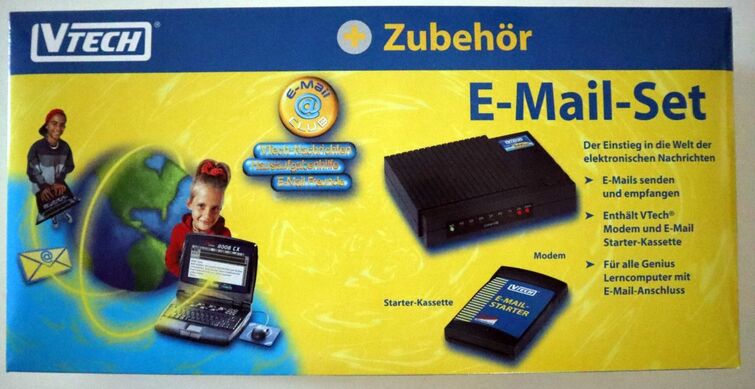 VTech also sold a bespoke version of the sync software, called "PC-Link PLUS", which allowed file transfers between a Windows computer and the laptop (CX models store everything in their "VTFS" file system, so everything is a file). It is a completely separate and incompatible piece of software than the regular "PC-Link" or the later "IQ Link" program.
I fear the "PC-Link PLUS" software might be lost forever, since no one seems to have bought the accessory back in the days, so there is nothing on eBay. I even wrote to VTech directly, but they just answered with their default "no longer supported" and/or "our license for distributing the software expired" reply. Bummer. I even started disassembling the protocol ROM, but it has several nested state machines which are really hard to reverse-engineer.
So, my call to action…
Does anyone of you happen to have that software sitting around somewhere? Please contact me if you do!
Cheers!